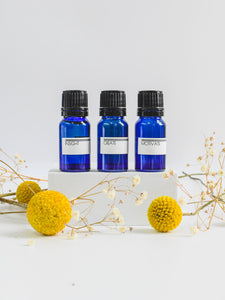 When used together these blends take on new magic
Motivate supports focus and completion of projects, Insight fosters a-ha moments and helps you understand what you're learning. When you add Create to the mix, the intent shifts into manifestation. When used together, their magic is unstoppable (because you are).
With consistent use this combo will transform your experience and you will feel more in control of what you learn, how it integrates, and what you manifest.
Diffuse these oils or apply them topically and watch your ability to complete tasks and projects increase.