Color Of Kismet is a small business out of Knoxville, Tennessee. We intuitively choose botanicals to create products that work.  Our blends are created with intention and direction; for healing in our physical community and for the healing of our community consciousness.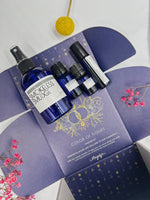 Color of Kismet Starter Kit
We are thrilled to release our new Starter Kit!
No matter where you are on your path, our products will guide you into transformation and support you throughout your process.
LEARN MORE
Would you like to learn more about spiritual topics?
Every month, I talk about different topics, like crystals and grids, elements and elementals, and energy healing in the Color of Kismet Patreon group.
Members also get a monthly group tarot reading, sigils to help them manifest, and guided meditations.
Click below to join me on Patreon!
BECOME A PATRON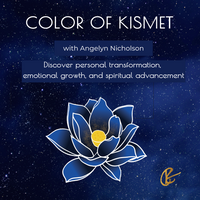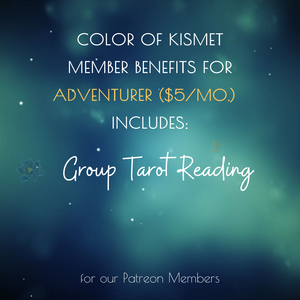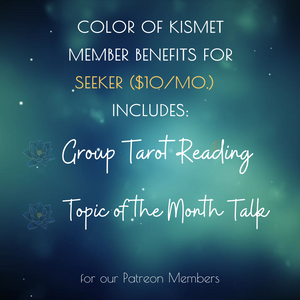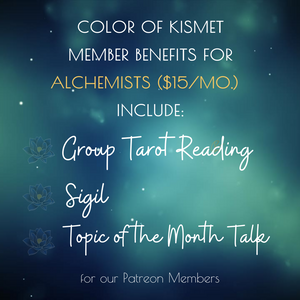 2023 CLASSES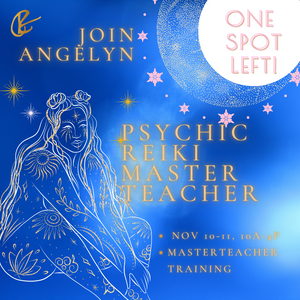 ADVANCED PSYCHIC REIKI / MASTER TEACHER TRAINING
November 10 & 11, 2023
Join us for an intimate 2 day Training in Advanced Reiki Training for Master Teacher.

Strengthen your practice, psychic ability, and learn to teach Psychic Reiki.

Classes are kept small to facilitate ease in learning and integration, so register early!

**Must be certified in Usui Reiki 1 & 2 to attend**
REGISTER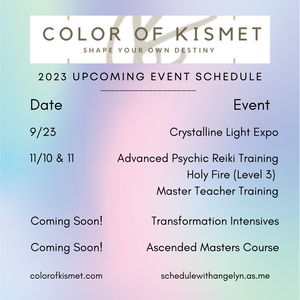 CHECK OUT OUR CLASSES & EVENTS
Everything from meditations and activations to grid workshops and group healings are headed this way.

Shape your own destiny with Color of Kismet!