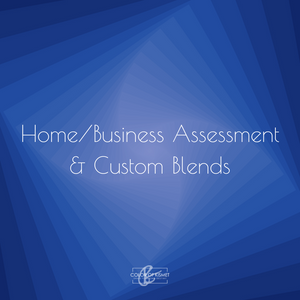 Packages start at $295
Every now and then we all need a little help setting intentions for ourselves, our families, or our businesses.
This is a highly specialized offering in which we come to your home or business and read the space and its inhabitants.  During this service we talk about what you want to create, and what currently exists. We then create blends specifically to achieve the goals that have been set and help support you as you create and manifest what you want.
Angelyn will spend roughly 90 minutes with you in the space, then develop the customized products.
You will receive 2 bottles of your custom blend in your preferred medium/s.
When your blends are complete, you will meet with Angelyn briefly to go over the product. The first products are included in the price. 
Price increases depending on complexity of case, number of blends you want, etc.
BOOK YOUR CONSULTATION HERE TO GET STARTED