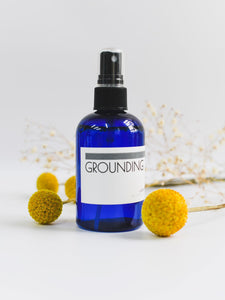 Grounding blend helps find solid footing and more focus while allowing deep calm. 
Spray this when you are being called to speak clearly and succinctly, when root chakra problems pop up (around money, shelter, security) or when you experience brain fog.
This is also helpful after receiving energy work or if you are feeling a little spacey.