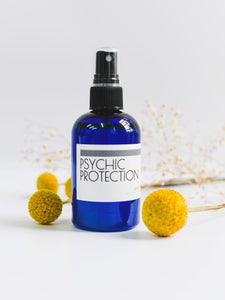 If you're an Empath, you might feel like you pick up on other peoples' energy all the time. Or you might just start feeling sad or angry for no reason.

In order to protect your energy field, you should learn to shield yourself. You can also use our Psychic Protection body spray as an extra layer of protection when you're feeling particularly vulnerable, or you know you're going to be in a crowd or emotionally charged place.
This blend is best used when sprayed directly on your body or clothing prior to being in a toxic or very busy environment.